The Volcano Island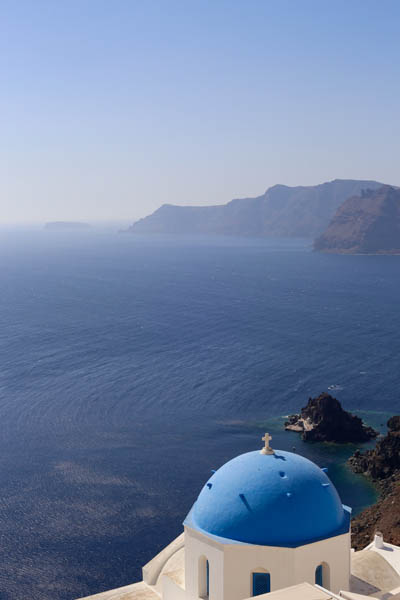 Santorini, which is also known as Thira (or Thera) , is regarded by many as the most spectacular among all Greek islands, offering an amazing mix of history, vivid nightlife, local culinary delights, posh resorts and laid back mood. Of course, "trademark" of the island is none other that the world-famous caldera:
Formed by a huge volcanic eruption that took place 3,600 years ago –the same eruption that vanished the mighty Minoan civilization of the island of Crete- the caldera alone offers enough reason to visit the island… A place where the myth of Atlantis still echoes, a natural wonder that justifies fully all those poetic clichés that follow it through the centuries.
So, do yourselves a favor and relax at the natural spa of Nea Kammeni, enjoy unique views to Oia, Amoudi and Armeni, visit the neighboring Thirasia, sunbath and try a traditional `meze` on board, swim at the crystal clear Aegean waters and surrender to the imposing beauty of the caldera through the private excursions of `Alex`.
Still looking for a life altering experience, you say?